RIATA INN MARFA
The Most Spacious Hotel in Marfa, TX
Welcome to Riata Inn Marfa! Located on the outskirts of bustling Marfa, our tranquil property is less than a mile from the excitement of town, making us one of the best places to stay for a West Texas getaway. Plus, we are the closest hotel to the Marfa Lights Viewing Area and are within reach of all the top attractions in Fort Davis and Alpine, TX.
Marfa is home to a thriving art scene that draws visitors from around the world. You can visit unique galleries, marvel at large scale outdoor installations, and pick up one-of-a-kind artisan creations from the beautifully curated shops that dot the streets. Creativity flows into the local restaurants as well. From the minimalist-decor and ever-changing menu at Cochineal to the retro food truck Food Shark, there is a reason why Marfa is well-known as a foodie destination. You'll definitely work up an appetite should you decide to explore some of the great nearby hiking opportunities. Davis Mountains State Park offers beautiful wildflower vistas in spring and south of Marfa is Big Bend National Park, full of scenic drives and rewarding hikes.
When you're ready to unwind and relax, head to your home away from home, Riata Inn Marfa. Our peaceful property offers a variety of layouts to suit independent travelers, families, groups, and more. If work has brought you to the area, be sure to inquire about our special rates for extended stays. At our property, you'll find thoughtfully-appointed rooms equipped with microwaves, refrigerators, TVs with HBO, free WiFi, and other amenities to make your stay convenient and comfortable. Don't forget we are pet-friendly, so bring your pup along with you on vacation! In your downtime, take advantage of our seasonal outdoor pool for the perfect respite from the warm Texas weather. Surrounded by scenic outdoor space, exploration can begin just outside your doorstep!
We take pride in offering true Southern hospitality to our guests, and our team is here to help you make the most of your Marfa vacation. Give us a call, and we'd love to help you take advantage of the best hotel deals we have to offer. We cannot wait to host you at Riata Inn Marfa!
The pool is closed until the end of February.
GLAMPINN
Coming Soon
New Hotel experience arriving at the Riata Inn Marfa. Stay tuned for more information.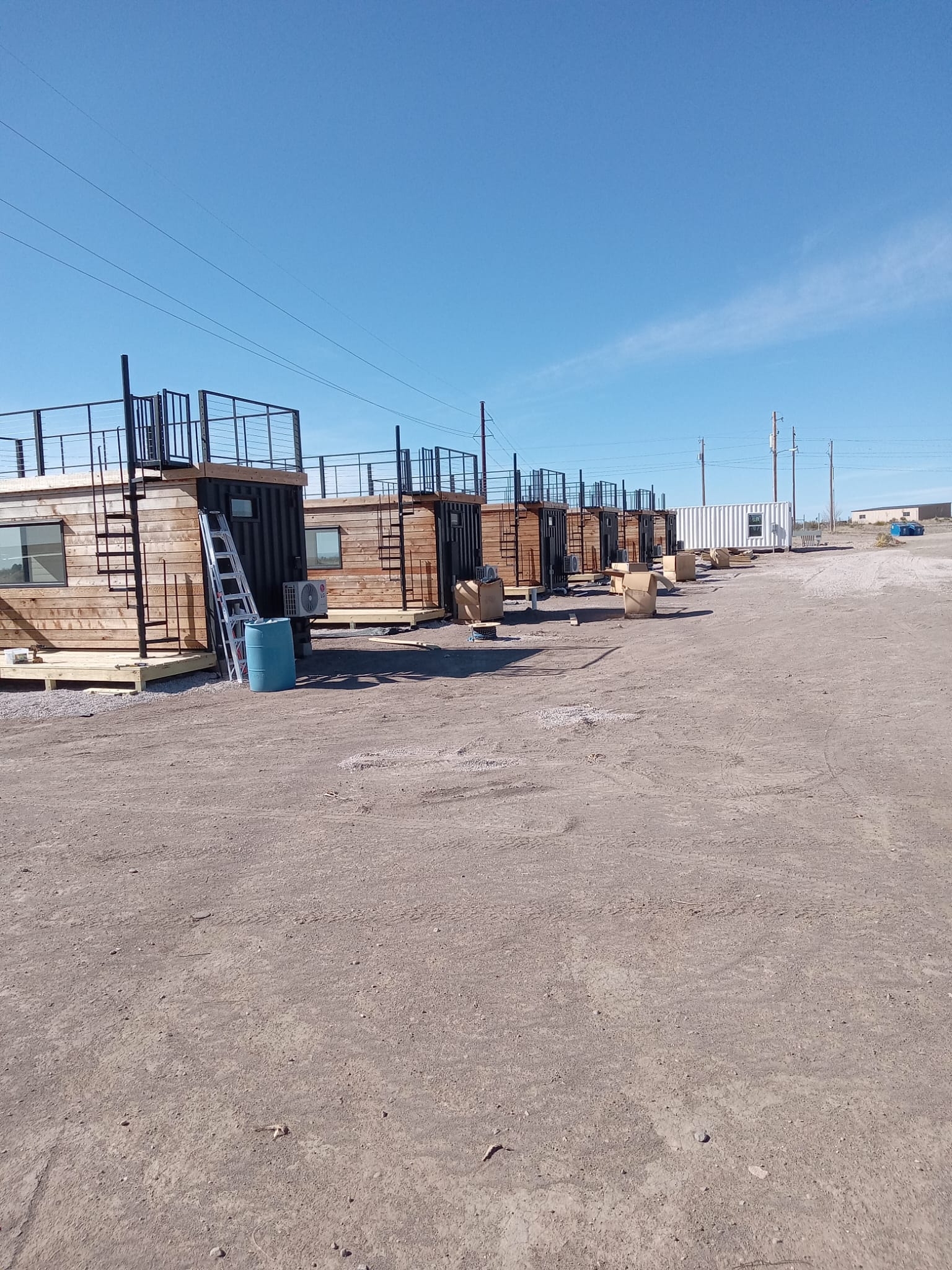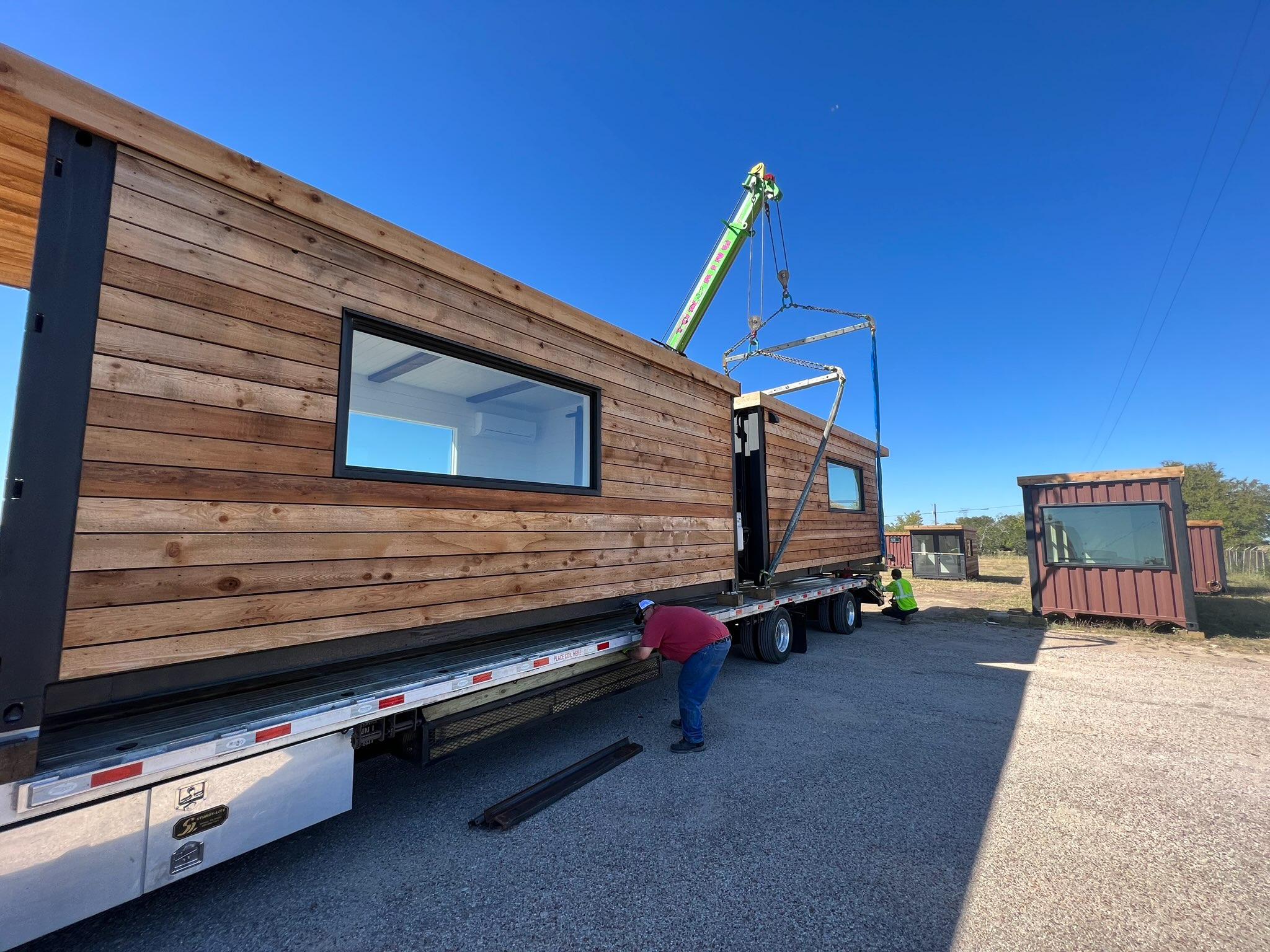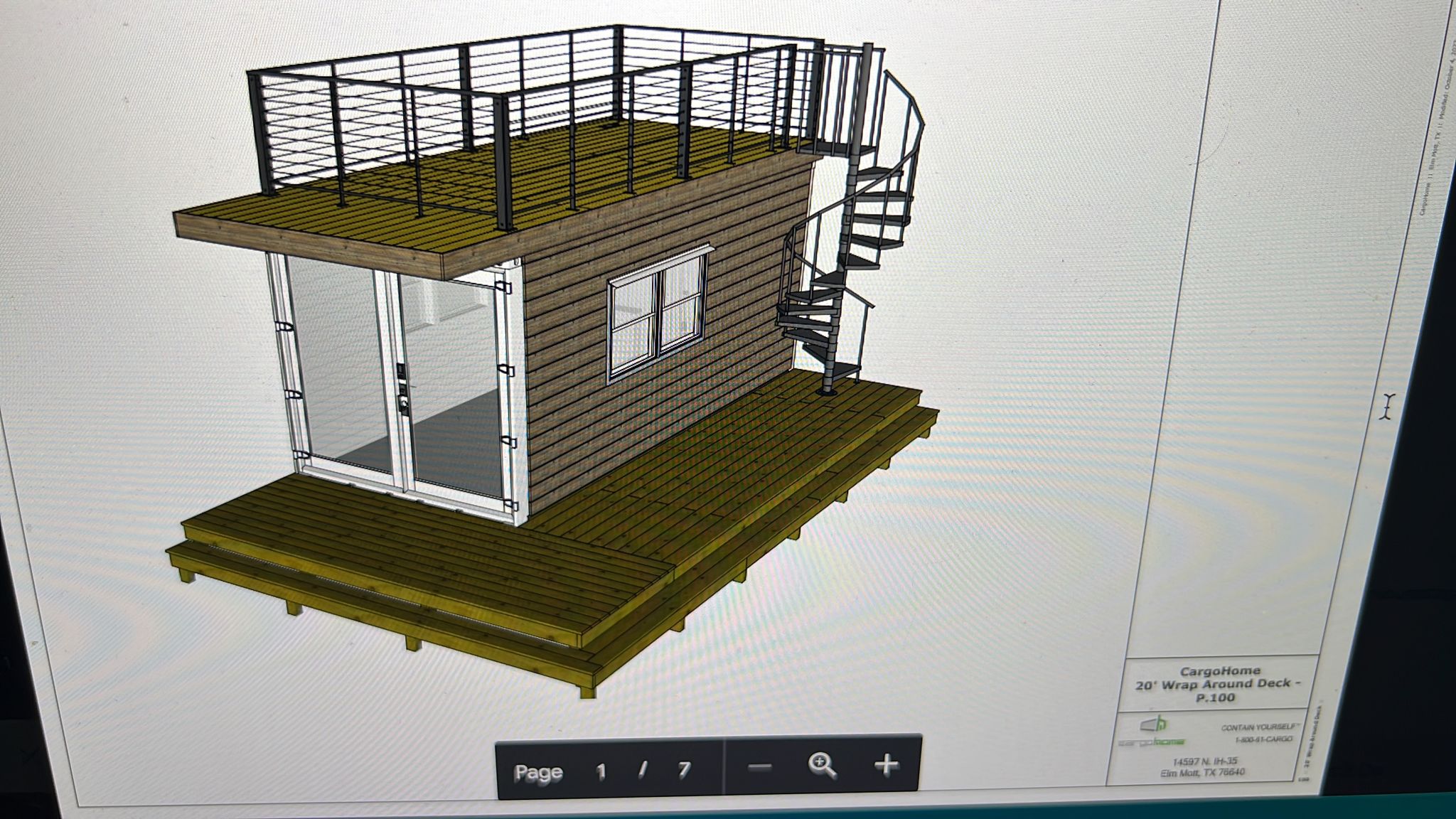 Clean and Spacious Rooms
Sprawl out in our spacious lodgings in Marfa, TX and enjoy great value, Southern hospitality, a convenient location, and excellent amenities. From in-room conveniences to on-site services, you are sure to find everything that you need for a stay in the Marfa area at Riata Inn.
Our front desk is open from 7 AM - 10 PM. Please call ahead if you're planning to arrive outside of these hours.
ONE KING BED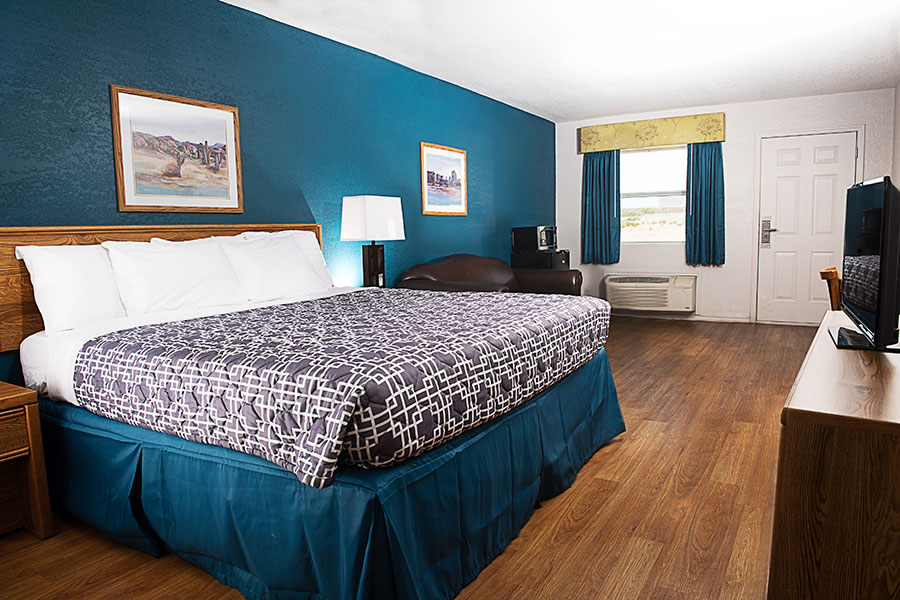 Retreat to the comfort of our spacious King Room after your exciting day in Marfa. Get the restful sleep you deserve on the cozy king bed or stretch out on the leather couch that doubles as a sleeper sofa! Don't miss an episode of your favorite show on the in-room TV, or take advantage of our free WiFi to update your social media.
TWO QUEEN BEDS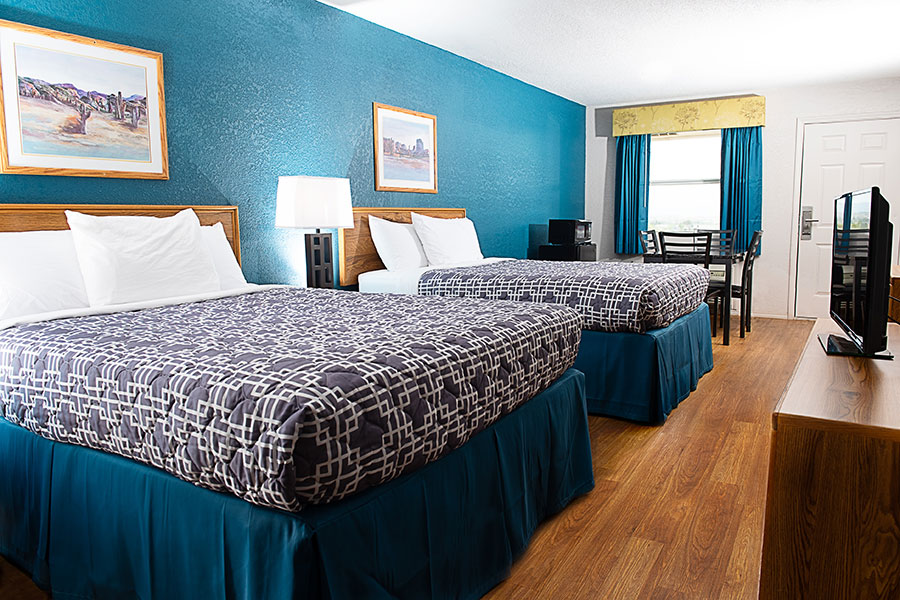 Consider our Double Queen Room for your next Marfa vacation! For your convenience, we've appointed each room with amenities such as a microwave, fridge, and iron and ironing board. You'll sleep peacefully on the two cozy queen beds and are sure to appreciate the free WiFi and flat-screen TV included in each guest room!